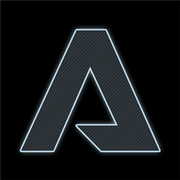 Titanfall Companion is an application available for Android, iOS, Windows 8 and Windows Phone. It contains rich intel about the history of the Titanfall universe, characters, weapons, maps, modes and controls. When connected with a player's Xbox One console, it provides a live interactive mini map and the possibility to track personal stats.
Sections
The application is split into three sections, accessible from the main menu.
Intel
The Intel section acts as an information guide to each of the in-game components, which includes the following categories:
Universe – Learn about Planets, Characters, Vehicles, Creatures, Tech and Factions within Titanfall
Levels – Provides a direct overview of the Titanfall Multiplayer Campaign as well as a built-in Strategy Guide.
Armory – Provides details on all weapons and includes 3D models of all the Pilots & Titans.
Game Modes – Distinguishes each game mode as well as detailing the 'Rules of Play'.
Help Controls – Details varying controller layouts.
Stats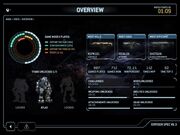 The Stats section provides a comprehensive list of player personal statistics. This will include information such as: Total Kills, Favorite Weapon, Time Spent Playing etc.
Mini Map
The Mini Map section will provide Xbox One players with a live and interactive version of the current in-game map. Each player has free rein over what they see, functions like the ability to zoom out and see the map in its entirety as well as the ability to zoom into specific locations on the map are included.
The mini-map also contains a 'Filter' option. This is a feature that allows players to toggle pertinent game information on and off. Filters are unique to the Titanfall companion app and present players with additional map information that cannot be accessed in the title. In-game Filters are displayed on the right hand side of the application.
Screenshots
The Frontier
History of the Conflict
Characters
Factions
Technology
Missions
Maps
Note: The app was never updated to include IMC Rising, so only Vanilla, Expedition and Frontier's Edge maps are available.
Titans
See also